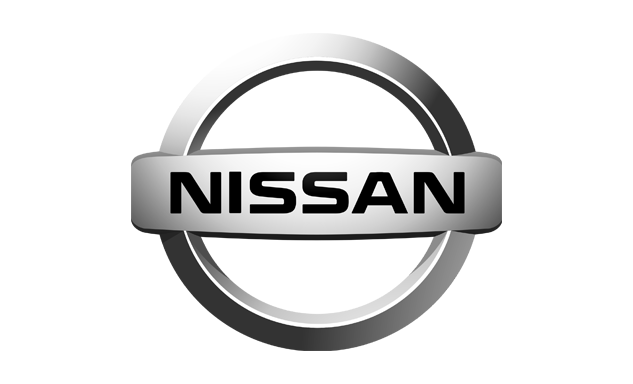 3 HighBack SafetyVan Seats with Integrated Seatbelts.
SafetyVan Protection System with Partition at side Door Opening.
Seats are Mounted Directly Behind the Front Driver & Passenger Seats.
The Ultimate in Safety for transporting 3 crew members.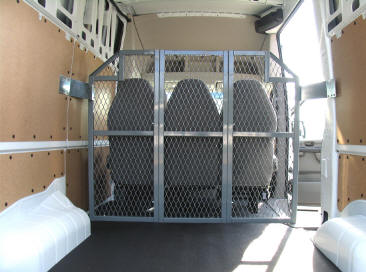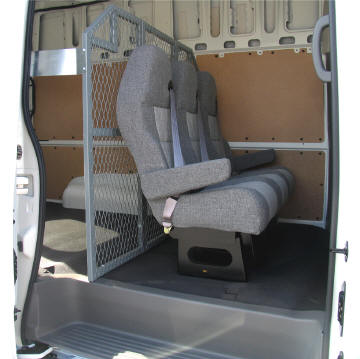 2 Passenger crew seating for the Nissan NV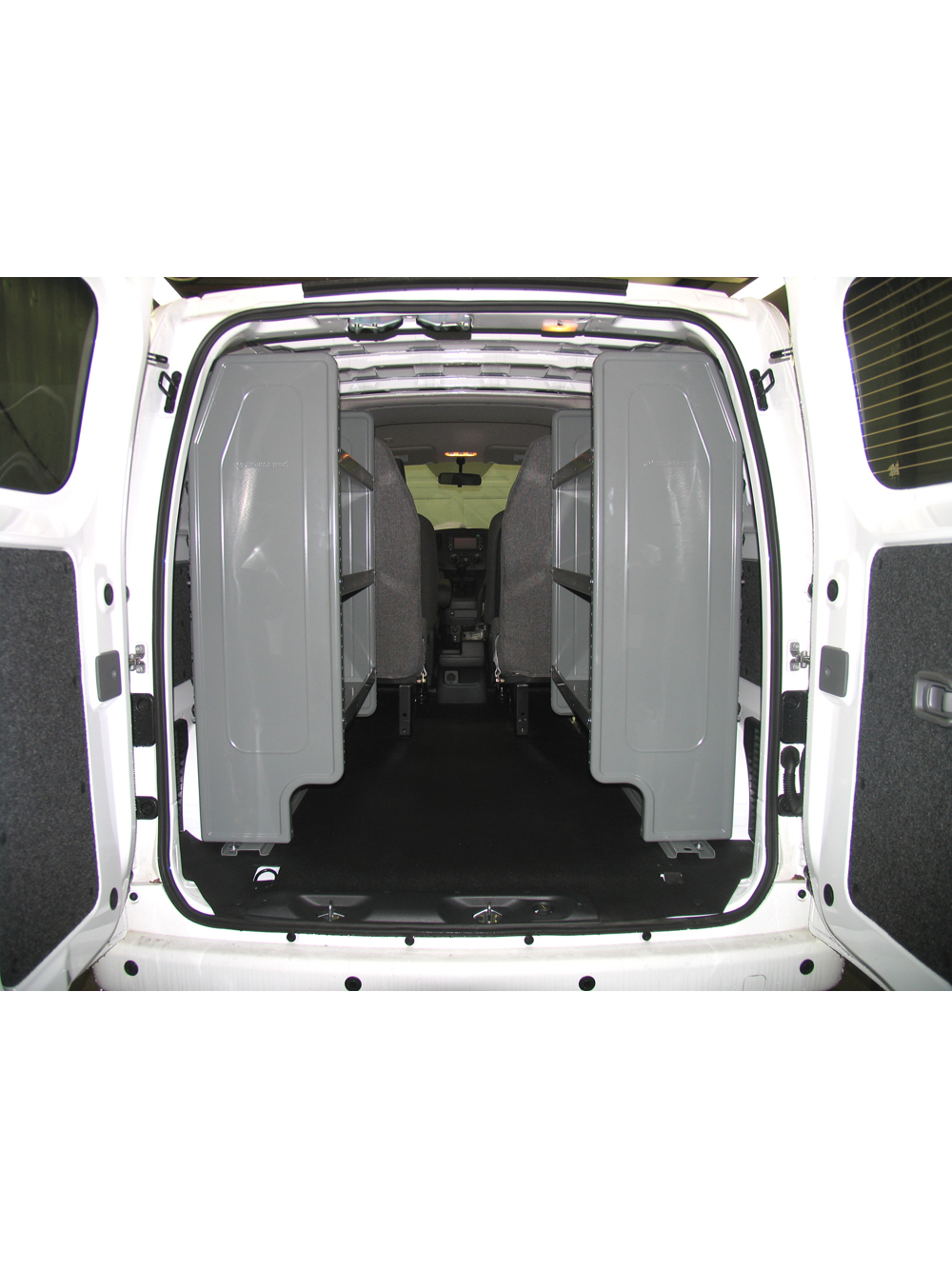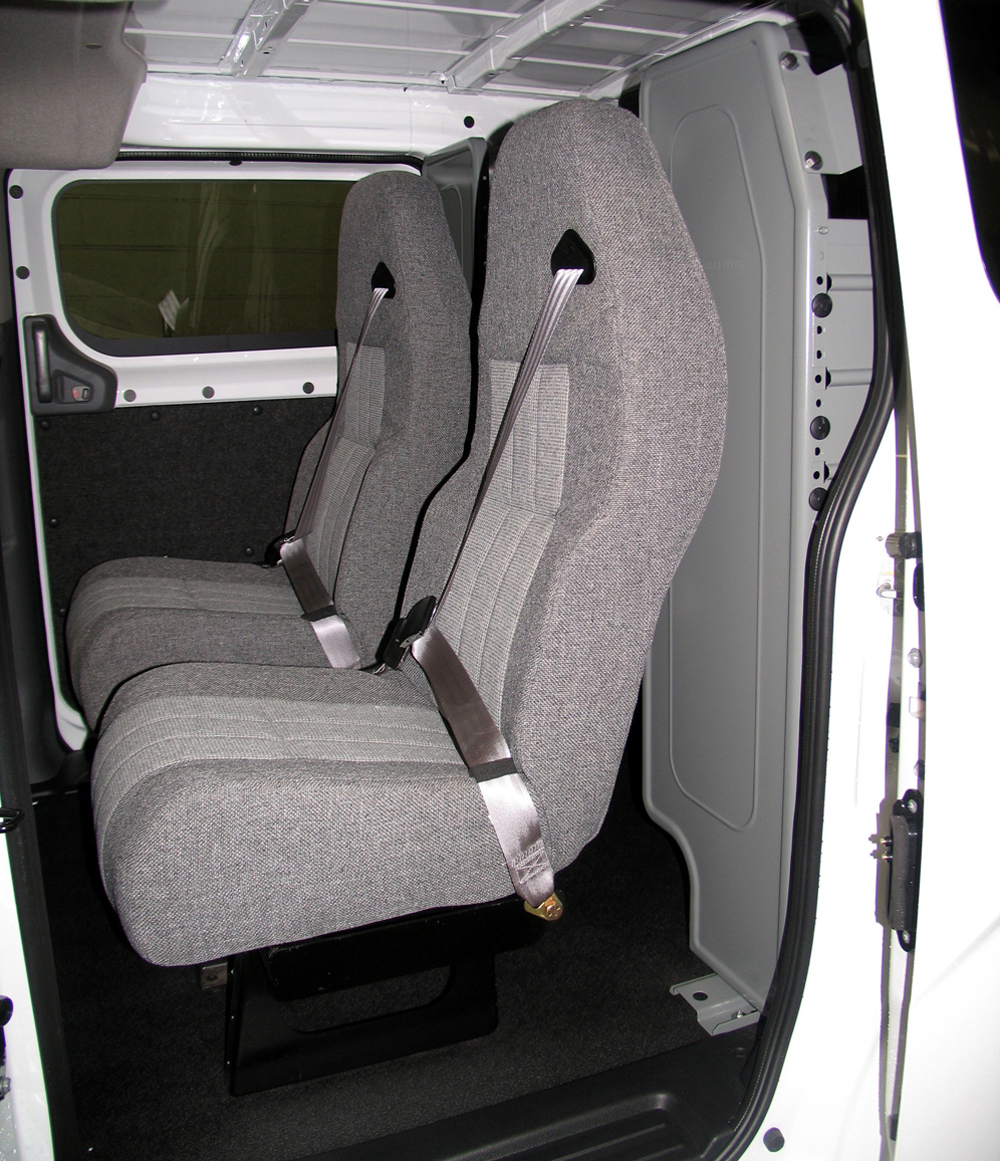 Need to lift heavy loads?
The Tommy Gate Cantilever Series Hydraulic Lift has a 1300 LB Capacity!!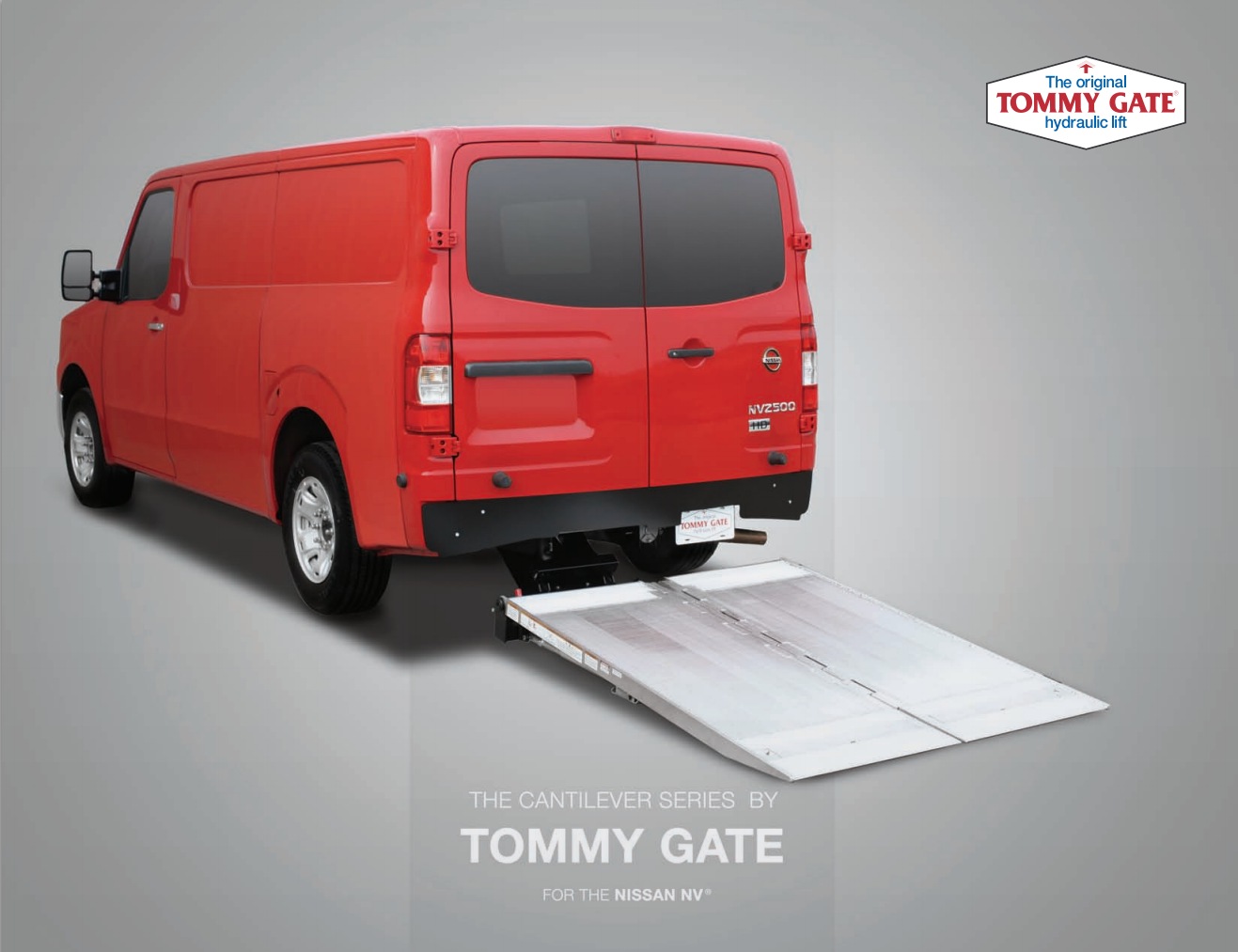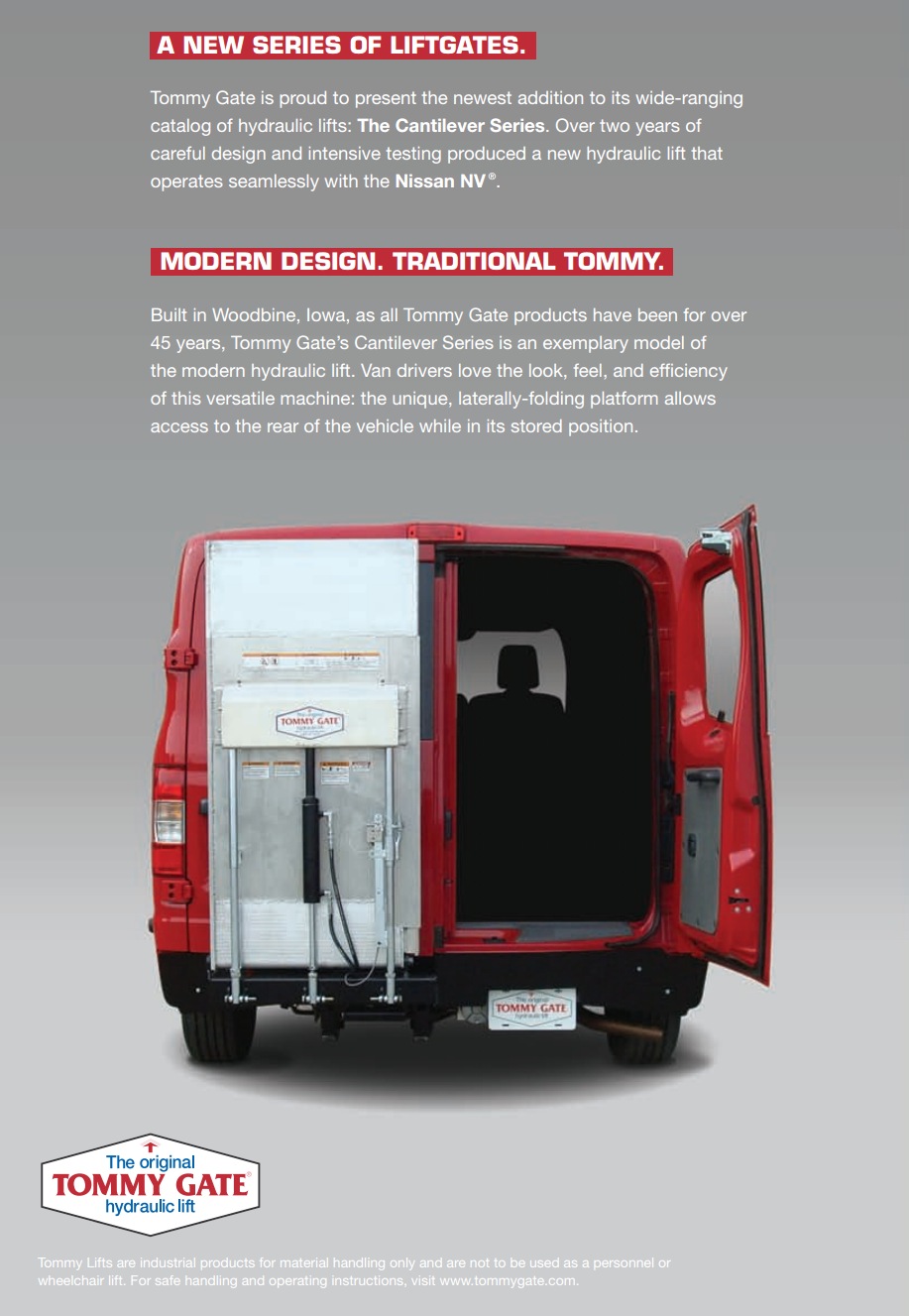 Cantilever Series Advantages
The culmination of years of engineering, Cantilever Series models are highly versatile and include numerous desirable features. A bolt-on underside mount is compatible with most modern vans and eliminates the need for any welding. The platform is constructed from corrosion-resistant aluminum and folds laterally, allowing for access to the rear of the vehicle without operating the lift. Platforms support a large loadable area and come standard with dual cart stops.
Cantilever Series Features
The Cantilever Series features internal bridges, dual cart stops, remote pendant control, and maintenance-free components.
Call for a quote for your van!!
Customizers, Inc. 301-797-7727
Nissan Commercial High Roof
with shelves, bulkhead, and overhead storage.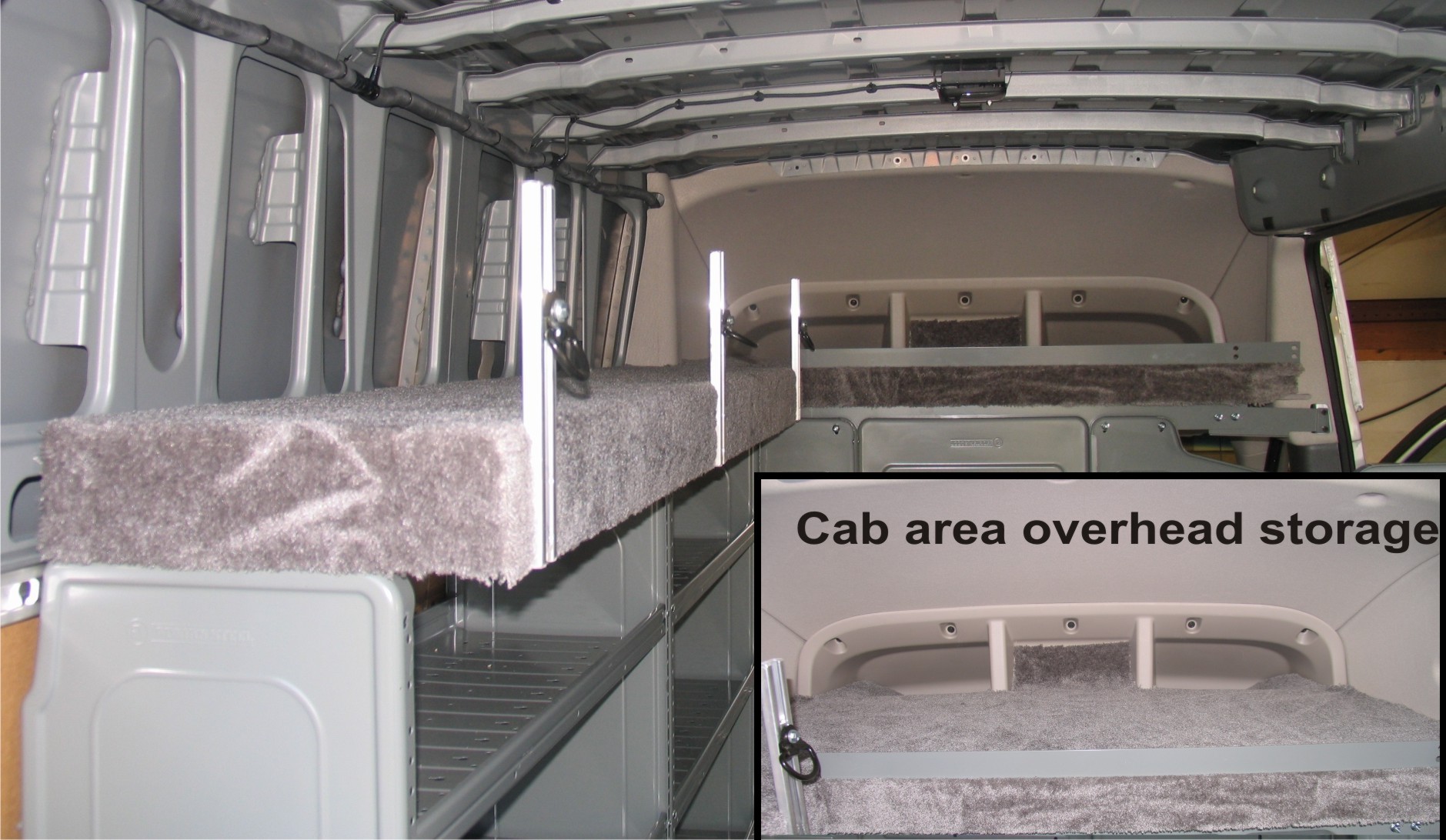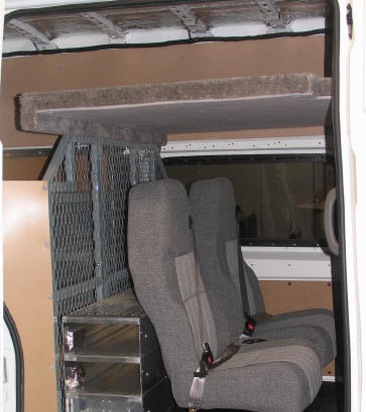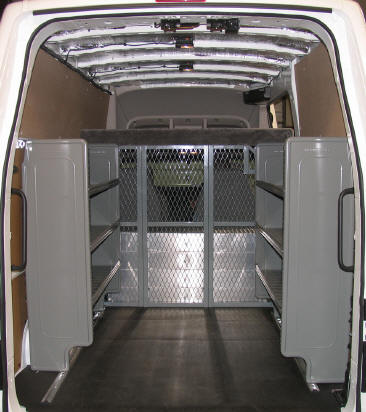 Nissan Commercial High Roof
with floor to ceiling partition and crew seating for three.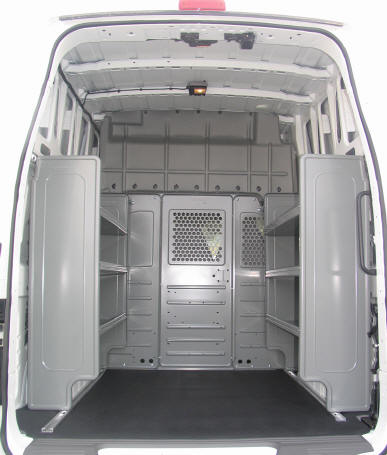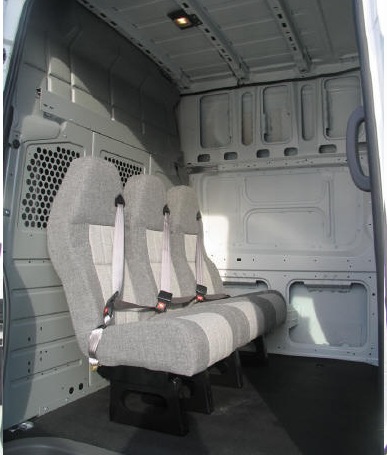 Customizers is proud to be a distributor for Adrian Steel bin packages.