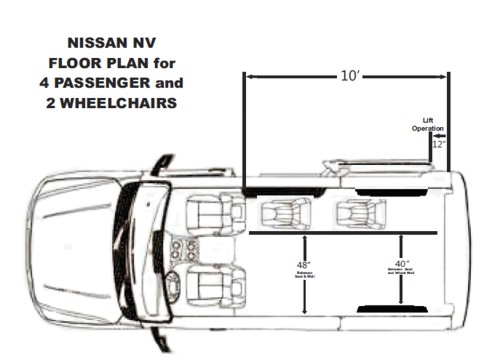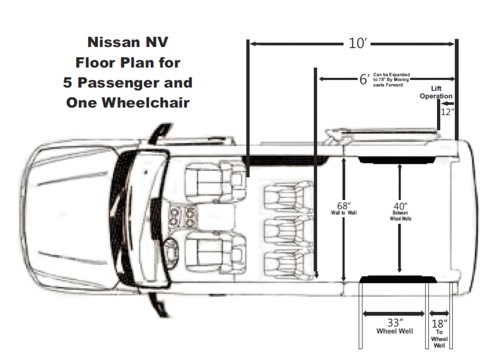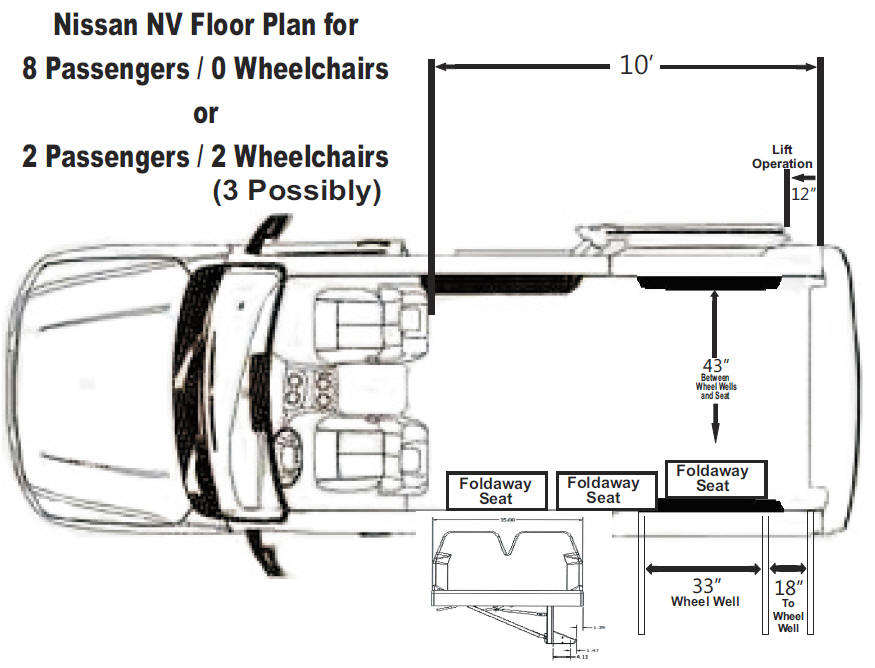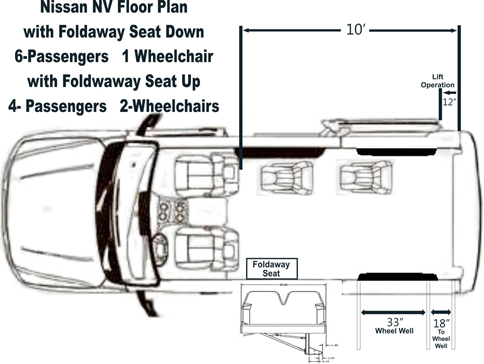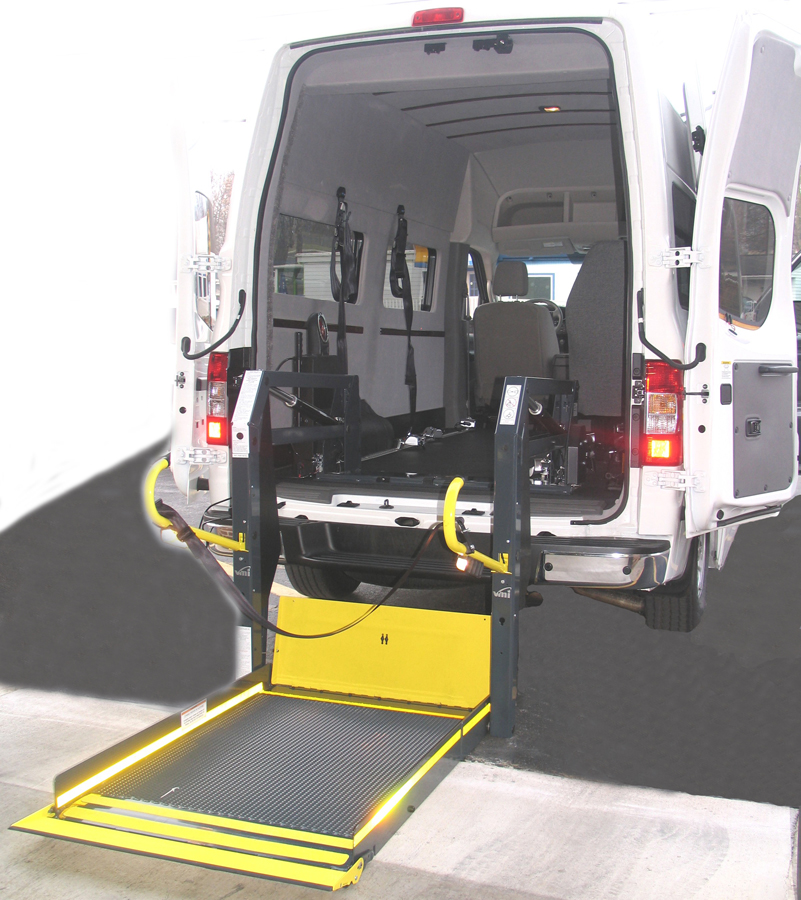 Nissan NV
Rear entry commercial grade platform lift.
High roof with front overhead storage console.
Securements for wheelchairs, plus rear seating for additional passengers.
Plush upholstered walls and ceiling. High quality, durable vinyl floor covering over subfloor.
It includes a built-in manual backup system and 5-year limited warranty!
Contact us at 301-797-7727 for more information!
Nissan Fold-A-Way 2 Passenger Seats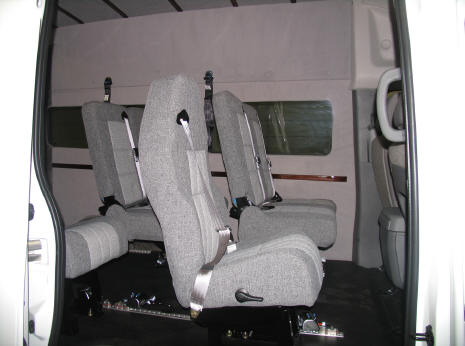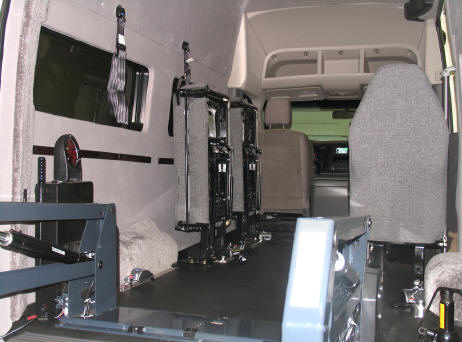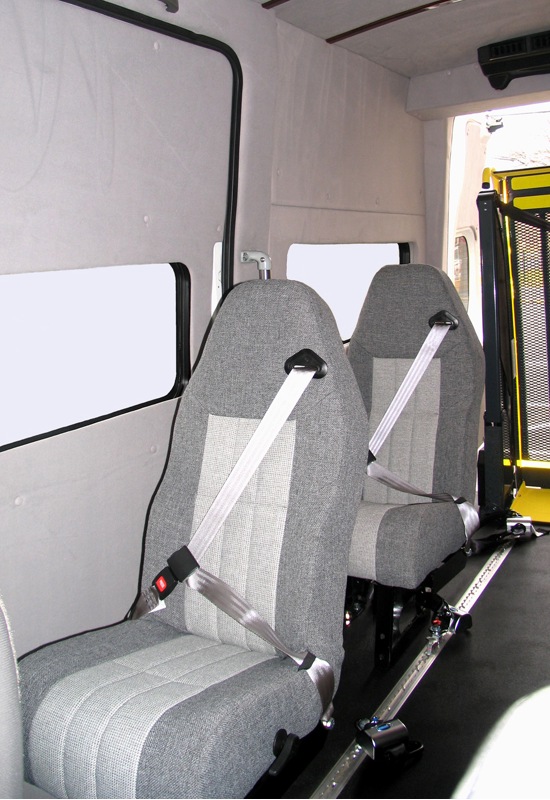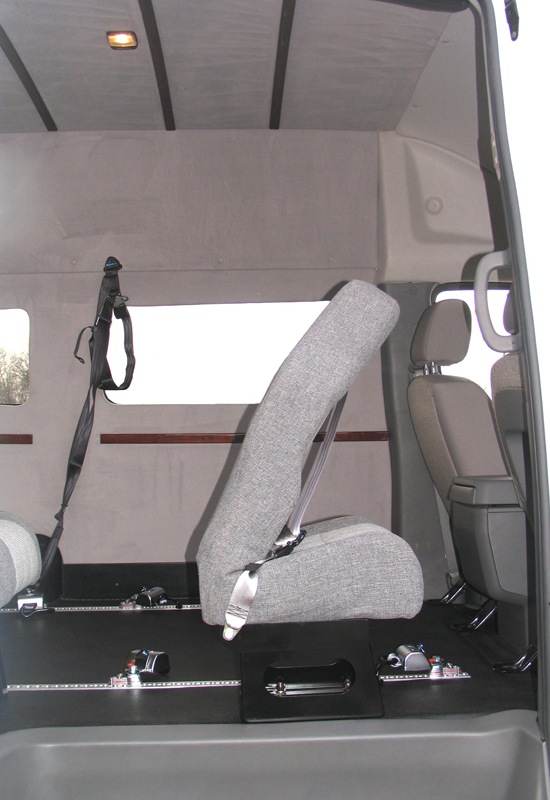 Backrest of rear seats fold forward to allow easy entry through the side door of the van.
Many of the major automobile manufactures offer mobility reimbursements to new vehicle buyers who install eligible adaptive mobility equipment onto their new vehicles. 
For complete information regarding eligibility and maximum reimbursement amounts, visit the manufacturer's website by clicking on one of these links.