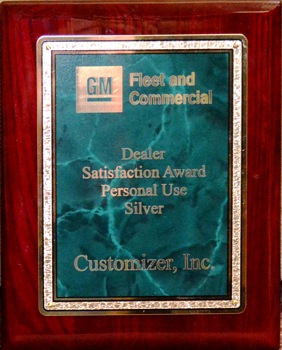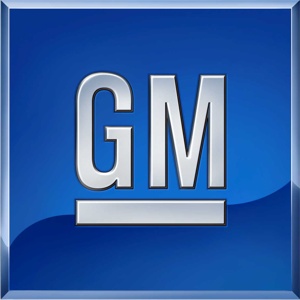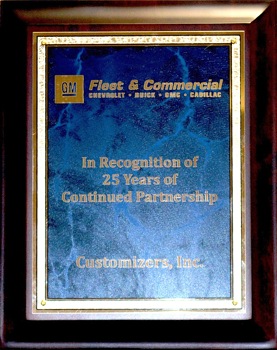 3/4 & 1 Ton – 135″ & 155″ Wheel Base
This upfit may quality for GM Commercial Upfit Cash Back!
3 HighBack SafetyVan Seats with Integrated Seatbelts
SafetyVan Protection System with Partition at 60/40 Door Opening
Seats are Mounted Directly Behind the Front Driver & Passenger Seats.
The Ultimate in Safety for transporting 3 crew members.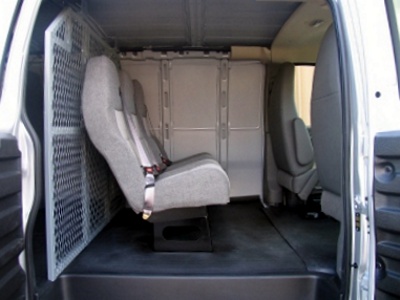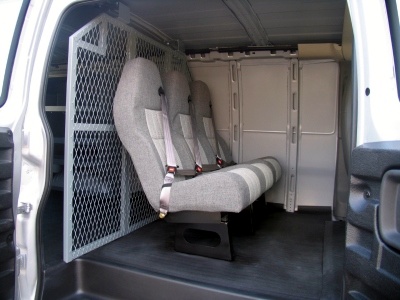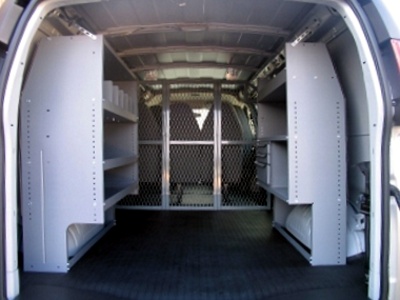 2 Passenger crew seating for the City Express