Customizers is proud to announce our new line of conversions for the Ford Transit van.
Seating capacity from 3 to 15 passengers.
Meets and exceeds all FMVSS certification.
Complete crash test documentation available on request.
Seating packages for plumbers, electricians, colleges, churches, commuters, and everyone in between.
Customizers meets all FMVSS certification to manufacture a 10 passenger MPV to transport K through 12 school children.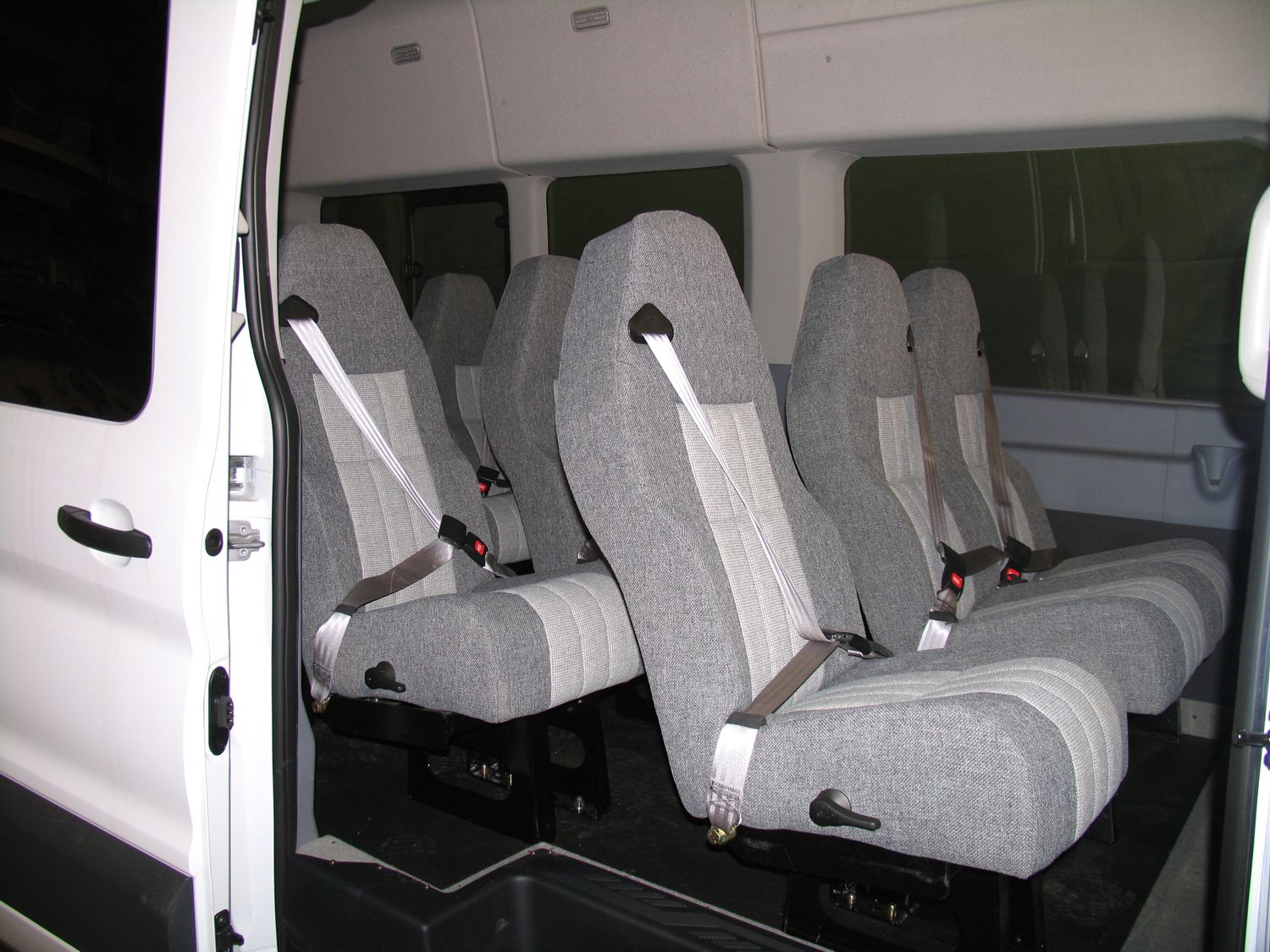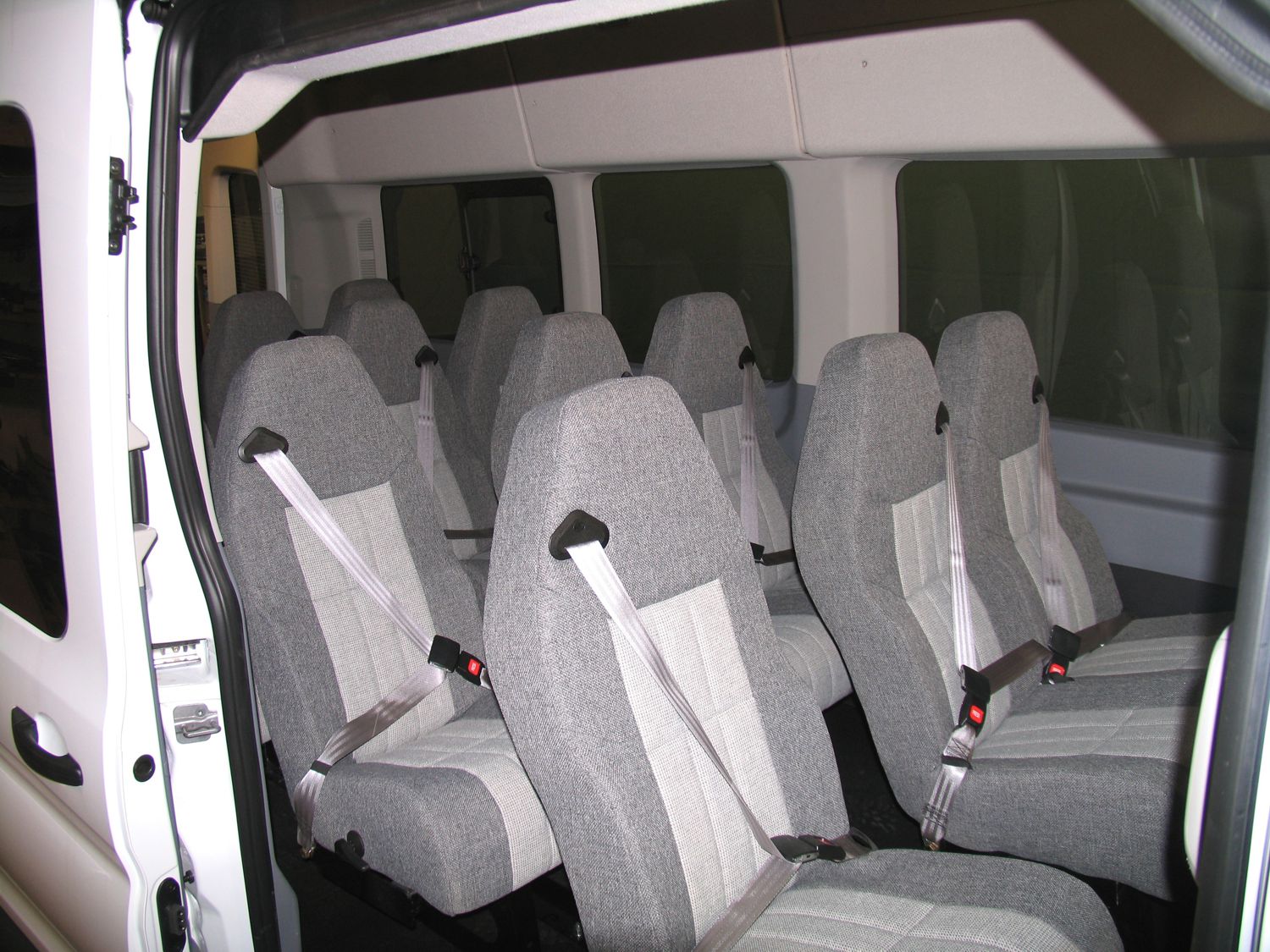 BUY your FORD TRANSIT CONVERSION from Customizers with the confidence in these facts:
EVERY seat in the van has been tested to meet and surpass all FMVSS certication.
EVERY seat is tested to a full 115% of  requirements.
EVERY seat has been seperately tested to assure the utmost safety for  passengers.
EVERY seat is tested in an actual Transit body mounted on an actual frame.
EVERY seat test document can be provide for you and your customer.
Our results are based on our core belief that seats perform differently at each position in the van. The only true test is a senario that best represents actual operator use on the highway. We are convinced that FMVSS certication means that we MUST prove that every seat passes the test.
Don't accept anything but the safest and the best conversion available.