Securement Systems, Hand Controls, & Portable Ramps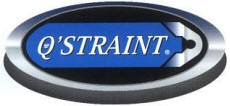 Q-Straint Securement
Occupant securement systems are designed for passenger protection. They secure the wheelchair to the vehicle floor thus preventing the wheelchair from moving while the vehicle is in motion. The securement system also allows for quick and easy attachment and release. Q-Straint offers a wide variety of securement systems to meet your needs. Visit the Q-Straint web site for more details: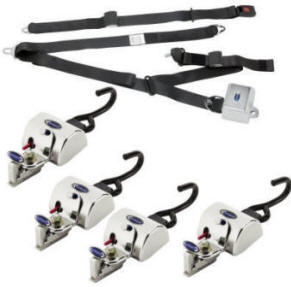 Hand Controls
An excellent option for paraplegics, amputees, or arthritics. They give the driver the ability to transport him or herself through the use of hand-operated accelerator and brake controls. Many hand control variations are offered depending on the individual's needs, so please call us at 301-797-7727 for details. Each device is engineered to be simple to use. The overall effect is one of confidence and comfort, assuring drivers of maximum responsiveness.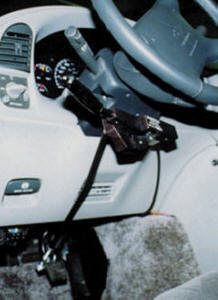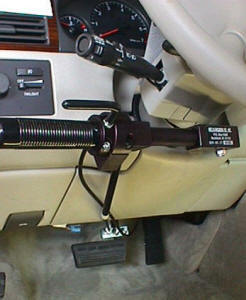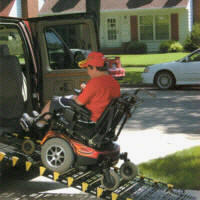 Roll-A-Ramp
Introducing Roll-A-Ramp, the new portable ramp system for wheelchair and scooter users who want an alternative to expensive chair lifts.
Imagine patients and clients having the freedom to visit friends and relatives in THEIR homes. Roll-A-Ramp easily configures for permanent or semi-permanent mounting to landings, thresholds, or vans. It's so light, so strong, so easy to use, and so convenient that wheelchair users and their caregivers will marvel at its simple design as they enjoy newly found freedom
High Tower Docking System
The High Tower is the first side-mounted docking station for power wheelchairs, capable of securely locking rehabilitation power wheelchairs  into the driver or front passenger position of a lowered-floor minivan or full sized van.